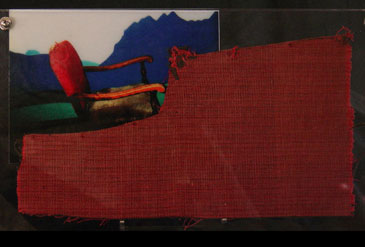 Titanic Chair Fabric and Photo

This fabric was used on second class chairs on board R.M.S. Titanic. This fabric piece is from a roll-end taken by Robert Browne, the pay-master from Harland and Wolff. It was used to cover the chair in the photo and was passed down in the family.

This item is available for viewing at Audio Video Showroom in Santa Rosa, California.