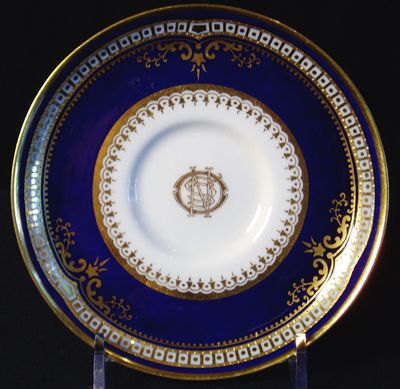 China from Titanic's Captain's Table

This china saucer, made by Spode, may be one of the rarest pieces of modern day china. It uses an extraordinary amount of cobalt blue and gold decoration. Only 190 pieces of this pattern were ordered by the White Star Line exclusively for Titanic. Only six pieces are known to exist. It is believed that this china was made for the Captain's table.

View registration numbers on back of Captain's Table China plate.

This item is available for viewing at Audio Video Showroom in Santa Rosa, California.