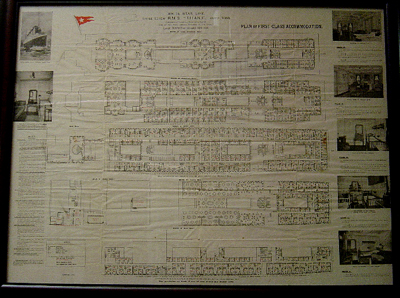 R.M.S. Titanic Deck Plans

These deck plans were given to first class passengers when they purchased their tickets for the Titanic. The plans folded up just like a road map. The history of this set of plans in unknown (they were discovered in America). They may have been in someone's clothing when they were rescued from the sea and taken aboard a lifeboat. This is one of only six deck plans known to exist.

This item is available for viewing at Audio Video Showroom in Santa Rosa, California.