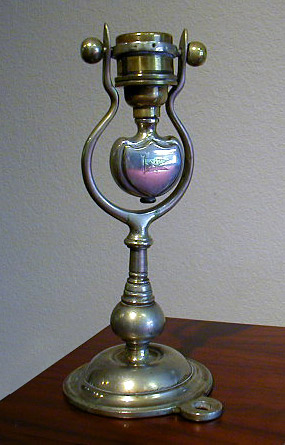 Lamp from White Star Line

The exact origin of this lamp is unknown; however another lamp that looks exactly like this one was recovered from Titanic. This is the picture taken after the lamp was restored to reveal its original beauty.

View photo of the lamp as it was originally received, before it was restored.

This item is available for viewing at Audio Video Showroom in Santa Rosa, California.