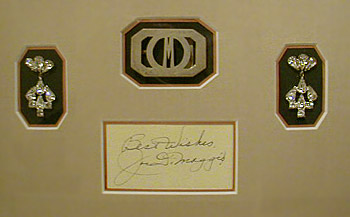 Marilyn Monroe's Jewelry

This image shows a close up of a pair of Marilyn Monroe's earrings. The belt buckle with the circled 'M' design was custom made her. The earrings and belt buckle were part of her personal collection.

Joe DiMaggio's signature was added later and is not part her collection.

Items are available for view at Audio Video Showroom in Santa Rosa, California.