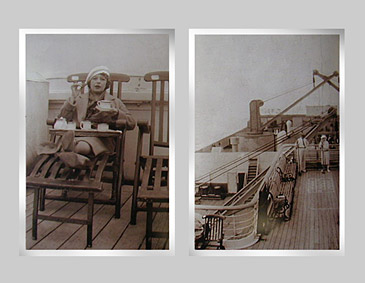 Photos Taken on Board The Olympic

These photographs were taken on board the Olympic ship during one of her journeys. These images show a sampling of what people did to pass the time while on board.

This item is available for viewing at Audio Video Showroom in Santa Rosa, California.