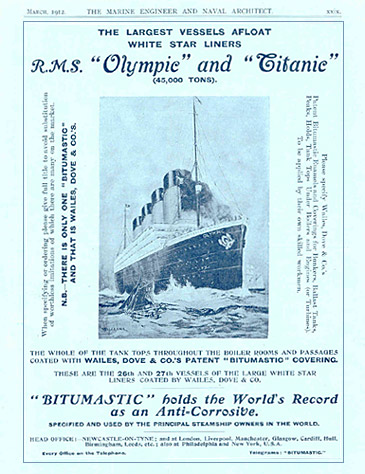 Print Advertisement from 1912

This ad for Wailes, Dove & Co's Bitumastic's anti-corrosive covering, placed in The Marine Engineer and Naval Architect in March 1912 mentions "The largest vessels afloat: White Star Liners R.M.S. Olympic and Titanic (45,000 tons)."

View additional archival ads:

Print Ad, June 1911
Print Ad, March 1912
Print Ad, April 1912
Print Ad, Circa 1912

These items are available for viewing at Audio Video Showroom in Santa Rosa, California.