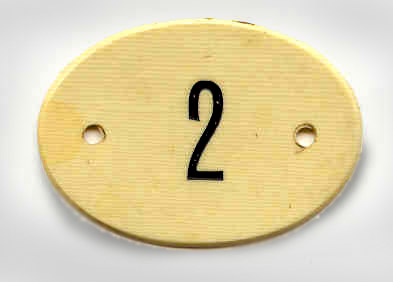 Bed Tag Used in First Class Bedrooms of Titanic

This synthetic ivory tag was recovered from the debris field by William Parker while on board the Minia recovering bodies. These tags were used to number beds in the First Class bedrooms.

View photo of bed tag on board the Titanic.

This item is currently on display at Audio Video Showroom, in Santa Rosa, California.